Hearing Loss
Hearing Loss in Coral Springs, FL
If you or a loved one is experiencing hearing loss, it's important that you consult an ENT doctor right away. The team of professionals at Broward ENT Consultants have the expertise and diagnostic tools to be able to measure the degree and cause of hearing loss as well as provide you with various treatment options. The sooner hearing loss is treated the better. Of course, it isn't always easy to tell when your hearing is declining because it's often gradual; however, here are some telltale signs that it's time to visit our practice.
You're Having Trouble Hearing People in Loud Settings
Is it difficult to understand what those around you are saying in a crowded, noisy restaurant? Do you find yourself having trouble hearing people in a car or plane? If you find yourself retreating from the conversation, especially in loud environments, this could be a sign of hearing loss.
You Blast the TV or Radio
While you might not notice the noxious volume of the TV or radio you may hear complaints from other members of the household that it's just too loud. If you find yourself having to turn the volume up on electronics, including your cellphone, or you have trouble hearing people on the other end of the phone these are also signs it's time to see an ENT doctor about hearing loss.
The Word "Huh?" has Become Part of Your Everyday
Vernacular
Do you find yourself saying "huh" or asking people to repeat themselves a lot? Do certain voices, particularly children's or women's voices seem particularly muffled? These are also telltale signs of hearing loss.
Is it Time to See an ENT?
If you are experiencing the symptoms above and your daily routine, social life and quality of life are being impacted then it's time to turn to our team. Our otolaryngologists can determine the cause and severity of your hearing loss and our audiology team can help you choose the right custom-fitted hearing aid based on your specific needs. We can help make it easier to join in the conversation again and reconnect with those you love.
If you or someone you love is experiencing hearing loss, it's important that you schedule an evaluation with an ENT doctor right away.

Call Broward ENT Consultants in Coral Springs, FL at (954) 755-4002 to schedule an immediate appointment!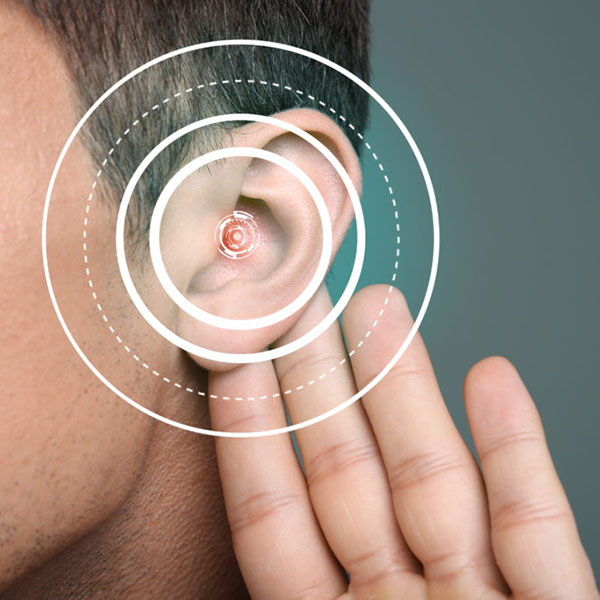 Patient Testimonials
"Dr. Madasu is the best doctor ever five-star value. Very polite professional and saved my life . I had thyroid cancer and he found it right away and I'm cancer free. I would recommend my family and friends to him very intelligent and detailed oriented. So happy to be his patient he's amazing in many ways so content with his services."

– Raquel Fonseca
"The whole staff was pleasant and efficient. Jenny was very helpful in getting my appointment set. Dr. Madasu was excellent. I wish we had more doctors like him. He read my whole chart before I came in, solved my problem quickly and gave me non surgical suggestions to correct my other issues. He spent a good amount of time with me so I would understand my options. The staff afterwards were very thorough in the instructions to complete my care. I pay out of pocket to see him because my insurance does not cover him but it is well worth it, Overall an excellent experience. If you need an ENT doctor then look no further."

– Darryl Blankenship
"Dr. Madasu is amazing! He takes time to really listen and talk to you about your concerns. He is very knowledgeable in his field and so personable! His office staff is super friendly too! I highly recommend him if you are looking for a great ENT."

– Jodi Hobbs
"Dr. Madasu and his staff are a pleasure to interact with. He is a caring and compassionate physician and his staff are always very pleasant and responsive – especially Jenny."

– Dian Moorhouse
"My experience has only been TOP notch. The staff are so welcoming. They are a pleasure to speak to on the phone and have always showed me every courtesy. Dr. Madasu has an amazing bedside manner. He is thorough and knowledgeable. I highly recommend this doctor and facility."

– Bruce Dier
Request an Appointment
We pride ourselves on being patient-centered, and to prioritize the patient experience. We will give you our time and expertise to develop individual treatment plans to meet and exceed your treatment goals.

We look forward to welcoming you to Broward ENT Consultants.
Hours of Operation
| | |
| --- | --- |
| Monday | 9:00 am – 5:00 pm |
| Tuesday | 9:00 am – 5:00 pm |
| Wednesday | 9:00 am – 5:00 pm |
| Thursday | 9:00 am – 5:00 pm |
| Friday | 9:00 am – 5:00 pm |
| Saturday – Sunday | Closed |