Dermal Fillers
Dermal Fillers in Coral Springs, FL
While we would all like to age gracefully, certain changes occur that we may wish to prevent altogether. Our face goes through many changes as we continue to age. Perhaps these changes are making you feel self-conscious. If you're not quite ready to undergo cosmetic surgery, the team at Broward ENT Consultants offers a variety of minimally invasive, nonsurgical cosmetic options such as dermal fillers to help take years off your face without going
under the knife.
How do Dermal Fillers Work?
This cosmetic treatment injects a special gel under the surface of the skin to fill out areas of the face that have lost volume due to aging. Fillers can also reduce the appearance of wrinkles and folds while plumping up the skin to help it look younger.
What to Expect from Dermal Fillers?
The cosmetic dermatology that we offer to our patients is completely personalized to fit each individual's needs. When you come into our office for a consultation, we will ask you a variety of questions regarding your health, background, and your treatment goals. Your goals will give us a better understanding of the results you hope to achieve and how we can help you, whether that's through dermal fillers or a combination of treatment options.
Dermal fillers are personalized to you. We can target these common areas of the face to reduce wrinkles, lines, folds, and volume loss,
Jawline: reduce sagging and get a contoured and more clearly defined jawline
Cheeks: cheeks often hollow out as we age, but can be plumped up with dermal fillers
Lips: yes, even your lips can thin out as we age, but fillers can create plump, luscious lips
Laugh lines: most of us have some degree of lines around the nose and mouth, and these folds and lines can be smoothed down with dermal fillers
Are you interested in the anti-aging properties associated with dermal fillers?

Want to find out if you are a candidate for this popular cosmetic treatment? To learn more about dermal fillers, call Broward ENT Consultants in Coral Springs, FL at (954) 755-4002 to schedule a consultation!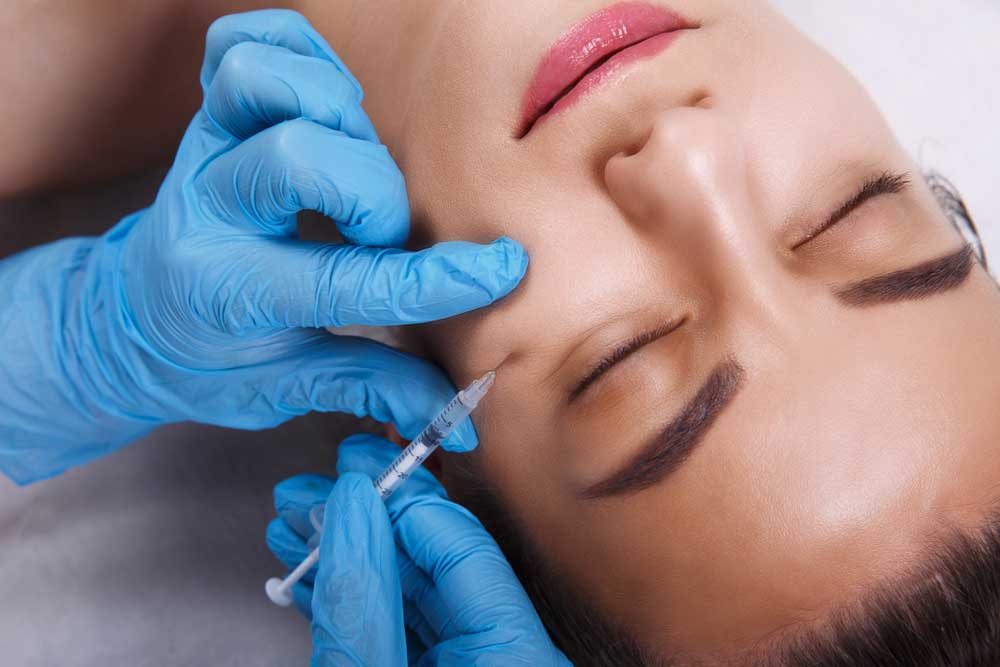 Patient Testimonials
"Dr. Madasu is the best doctor ever five-star value. Very polite professional and saved my life . I had thyroid cancer and he found it right away and I'm cancer free. I would recommend my family and friends to him very intelligent and detailed oriented. So happy to be his patient he's amazing in many ways so content with his services."

– Raquel Fonseca
"The whole staff was pleasant and efficient. Jenny was very helpful in getting my appointment set. Dr. Madasu was excellent. I wish we had more doctors like him. He read my whole chart before I came in, solved my problem quickly and gave me non surgical suggestions to correct my other issues. He spent a good amount of time with me so I would understand my options. The staff afterwards were very thorough in the instructions to complete my care. I pay out of pocket to see him because my insurance does not cover him but it is well worth it, Overall an excellent experience. If you need an ENT doctor then look no further."

– Darryl Blankenship
"Dr. Madasu is amazing! He takes time to really listen and talk to you about your concerns. He is very knowledgeable in his field and so personable! His office staff is super friendly too! I highly recommend him if you are looking for a great ENT."

– Jodi Hobbs
"Dr. Madasu and his staff are a pleasure to interact with. He is a caring and compassionate physician and his staff are always very pleasant and responsive – especially Jenny."

– Dian Moorhouse
"My experience has only been TOP notch. The staff are so welcoming. They are a pleasure to speak to on the phone and have always showed me every courtesy. Dr. Madasu has an amazing bedside manner. He is thorough and knowledgeable. I highly recommend this doctor and facility."

– Bruce Dier
Request an Appointment
We pride ourselves on being patient-centered, and to prioritize the patient experience. We will give you our time and expertise to develop individual treatment plans to meet and exceed your treatment goals.

We look forward to welcoming you to Broward ENT Consultants.
Hours of Operation
| | |
| --- | --- |
| Monday | 9:00 am – 5:00 pm |
| Tuesday | 9:00 am – 5:00 pm |
| Wednesday | 9:00 am – 5:00 pm |
| Thursday | 9:00 am – 5:00 pm |
| Friday | 9:00 am – 5:00 pm |
| Saturday – Sunday | Closed |